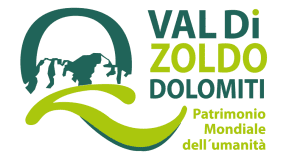 Our Hotel is home..many say so but Edelweiss was born just like that: it was the end of the 50's when Osvaldo Dal Mas decided to build a house for his Family but his wife Maria was able to "look ahead"
She knew that she lived in a unique and special place and she insisted for adapt her house in order to host the first tourist that arrived in our Valley.
She and all her family dedicated every energy to this project and in this way that little house became first a small guesthouse, then an hotel and now it is a touristic structure that fully respect the category standard for the 3 stars hotel. With the next generation, thanks to Paola and Angelino managment, the hotel, completely restructured, celebrated the 50 years of activity! Now, it's up to us, Claudia and Nazario. with our sons Martino and Federico to carry on the "Nonna Maria"'s dream! We will do it, belive us, with enthusiasm and passion.